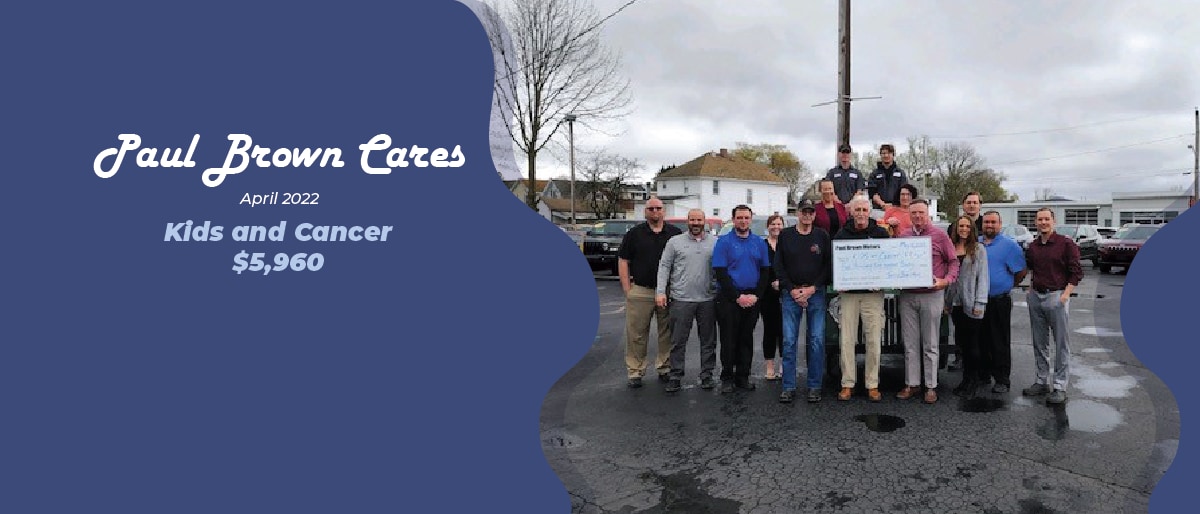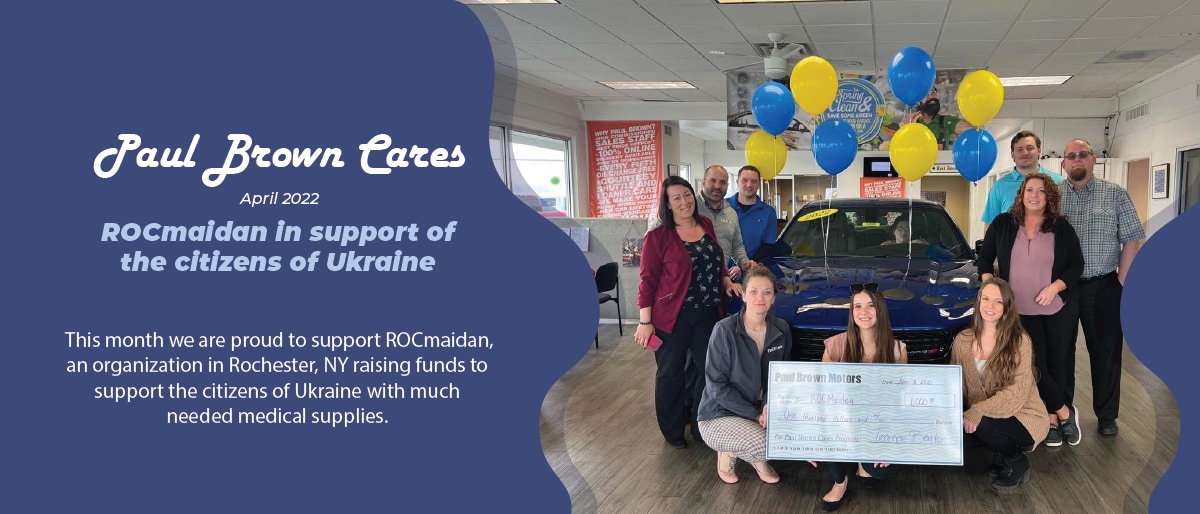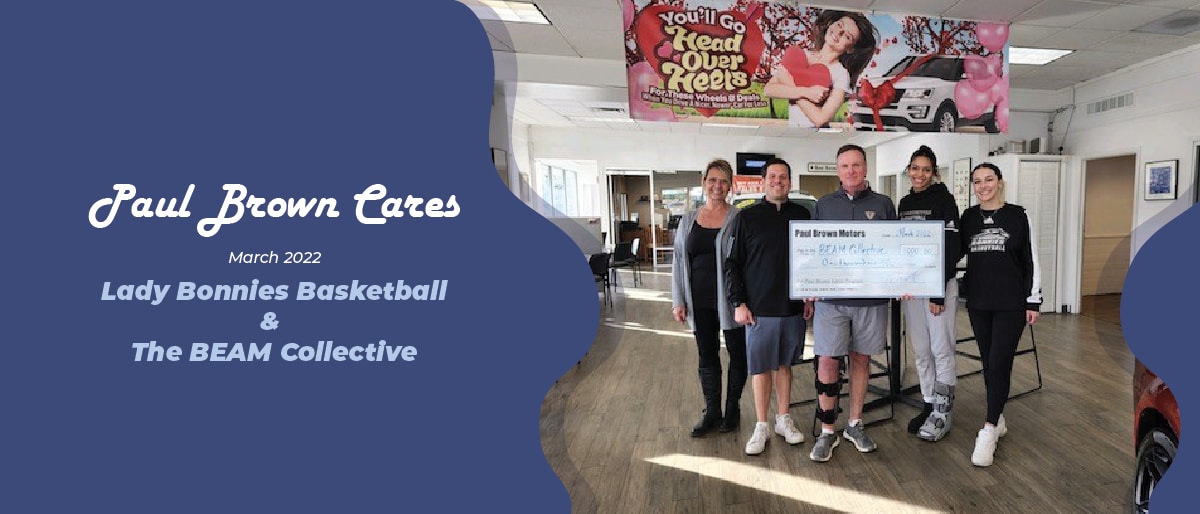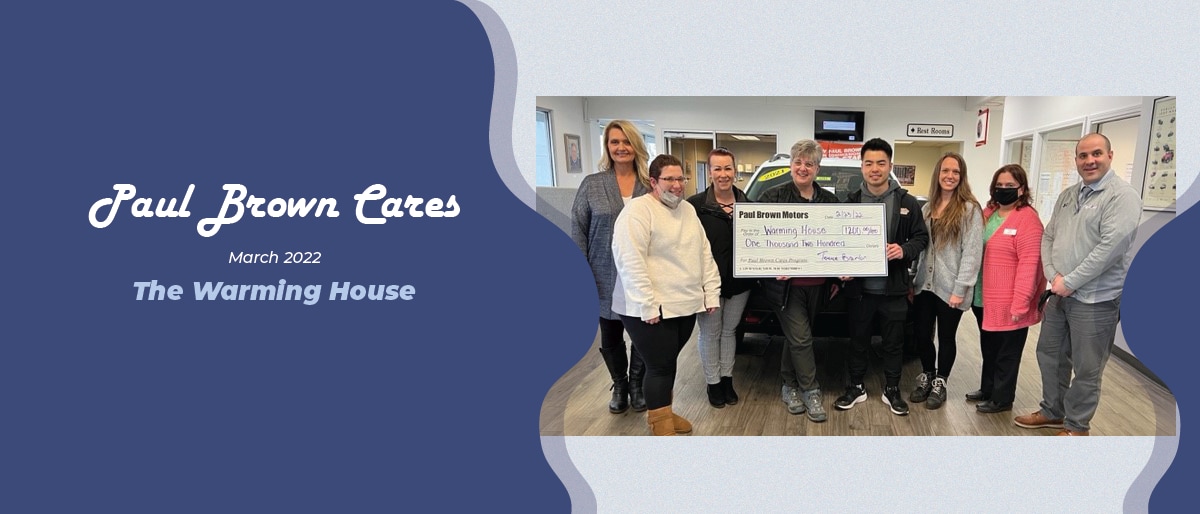 AUGUST 2018

Paul Brown Cares about the boys in blue! $1000 donation to the Dempsey Club. Pictured are club President Greg Sassone along with Bob Stidd and Rod Pullins from Paul Brown Chevy. 
  
 OCTOBER 2017

Paul Brown Cares! Paul Brown Cares! We are proud to support the Olean Oilers Baseball team. 
   
 NOVEMBER 2016

Paul Brown Cares! We support the Santa Claus Lane fund. Pictured Terry Brairton, Dennis Pezzimenti from the Olean Chamber of Commerce and Jim Paterniti. 
  
 OCTOBER 2016

Paul Brown Cares! We will be doing our part for Breast Cancer Awareness month in October. 
  
 SEPTEMBER 2016

Paul Brown cares about our four legged friends. Donation to our local SPCA. Pictured Rod Pullins, Terry Brairton from Paul Brown Chevy along with Jenna Holloway, Joe and Comet from SPCA.
  
 AUGUST 2016

Everybody's donating blood at PB and helping out the Red Cross!
  
 JUNE 2016

Go Huskies!! Paul Brown Chevy is proud to support Phil Vechio and Olean Huskies football team. Pictured Rod Pullins and Terry Brairton with Coach Vechio and AD Paul Ksionzyk.
  
 APRIL 2016

Paul Brown Chevy gives back! Happy to support the Southwestern Association of the Deaf. 
  
 PAUL BROWN CARES!

Paul Brown Cares! Supporting our friend and customer Pete Aloi in his battle with cancer. The Paul Brown team is cheering you on, Go Pete!
  
 PAUL BROWN SUPPORTS

Paul Brown supports the St. Bonaventure Girls Basketball team in going "PINK" to help raise breast cancer awareness and funds!